BONUS DAYS COUPONS and TIMELESS TIDINGS PROJECT KIT
As you can tell from yesterday's post, I'm still working on my subject line issues. Aaaaargh!
So, if today's post subject line is messed up, I'm hoping you all know enough to open it anyway because it's just to remind you that you only have two days to redeem the coupons you earned in August.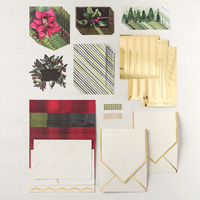 Also, the Timeless Tidings Project Kit is now on backorder
(#148028 $20 stamp set 148936 $20 CM p.33 HC ). If you want to get on the list, you can still order it and it should be available at the end of October. Still plenty of time to get your cards made because it is super easy to use.
It is a lovely kit (we used it the other day) and my cards
mandsduffy@comcast.net

All images ©Stampin' Up!®
are done!